Logitech G Cloud Gaming Handheld is official with support for Xbox Game Pass, NVIDIA GeForce and more; New products for streamers also launched
India Today Gaming
UPDATED: September 23, 2022 13:27 IST
Logi Play, the inaugural event of Logitech G celebrating games, saw the unveiling of a new handheld, the Logitech G Cloud Gaming Handheld, and other products like gaming earbuds, racing wheels and pedals, and more. Here's everything you need to know.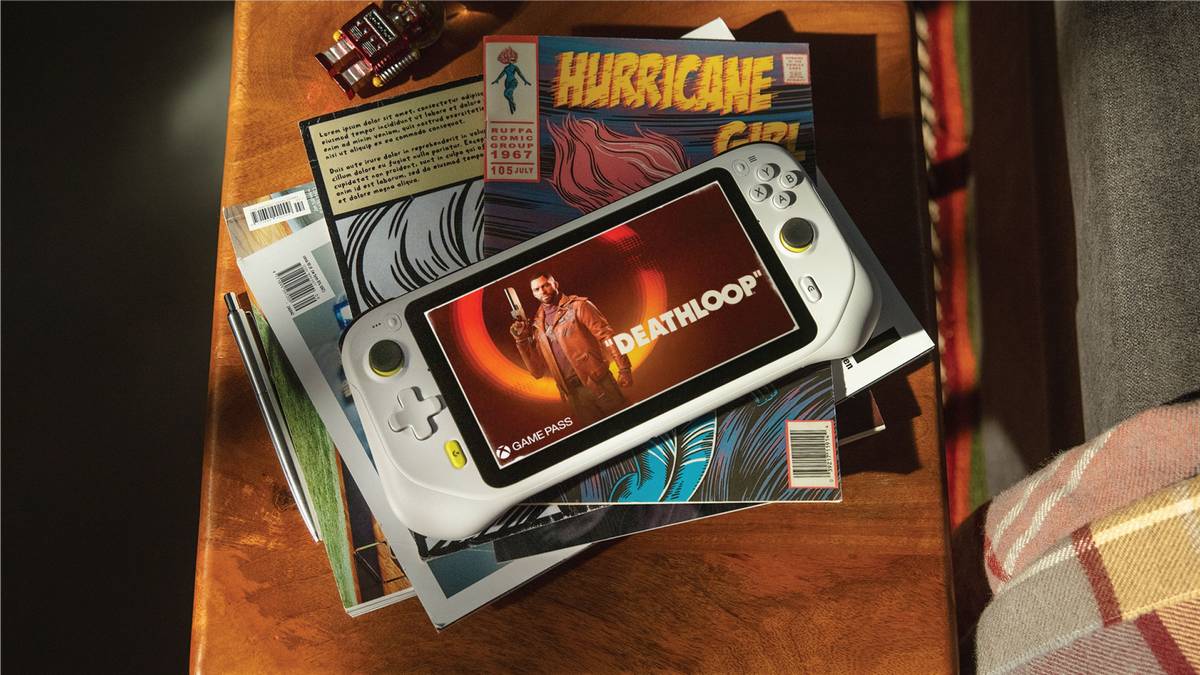 Logitech G, the gaming subsidiary of Logitech, held its inaugural event celebrating gaming and streaming culture, called the Logi Play on September 21. As part of the celebration, they unveiled multiple new gaming products including its much-anticipated handheld gaming console called the Logitech G Cloud Gaming Handheld. First announced back in August, Logitech G partnered with Tencent Games for this new Cloud-first handheld. After leaked images did the rounds at the end of August, Logitech G officially unveiled their new entry at the Logi Play event. In addition, the company launched several other products including the first ever gaming-grade earbuds. Let's check the details and specifications of the Logitech G Cloud Gaming Handheld, and the other products from Logitech G. 
Logitech G Cloud Gaming Handheld- Features and other details
Let us get familiarized with the device straight away. It is a gaming device built exclusively for streaming games via the Cloud. It supports Xbox Game Pass Ultimate and Nvidia GeForce Now for the same. Gaming on Cloud has been rising in popularity around the world because it essentially omits the process of downloading and installing in order to run games. Cloud gaming uses data servers that allow users to stream video games directly from their libraries. Therefore, the Logitech G Cloud Gaming Handheld will basically allow you to stream local games from the Xbox app, the Nvidia app, or even the SteamLink for games from Steam Library. Additionally, you can also download remote play apps from Google Play Store, or stream videos, etc. 
The Logitech G Cloud Gaming Handheld comes with precision gaming controls featuring haptics, gyroscope, which can also be remapped. It will allow you to experience games on a large 7-inch full 1080p HD touchscreen, with 60Hz refresh rate and a full-screen aspect ratio of 16:9. It's battery life is powerful enough to sustain gaming for longer than 12 hours at a stretch. All of this, comes packed in a sleek, lightweight model worth only 463g. 
Price and availability
Logitech G has announced that the Cloud Gaming Handheld will be available for purchase in North America first, starting October 17, 2022. They've suggested a retail price of $349.99, while it is now already available for pre-orders at $299.99. As for price and availability in India, Cloud Gaming is not yet supported in India. Therefore, the Logitech G Cloud Gaming Handheld too won't be launching in the country any time soon. 
Check out the other products that Logitech G launched at Logi Play right here. 
Pro Racing Wheels and Pedals
Logitech G launched this "professional grade racing set up", after collaborating with professional sim drivers. The wheels were tried out by F1 Racer Lando Norris, and they said, "I'm able to feel the conditions of the track and how the car changes during the race, which is game-changing." The pedals on the other hand feature a pressure detection technology, and are also customizable. 
Logitech G Fits True Wireless Gaming Earbuds
These are reportedly the "first-ever gaming grade earbuds". They feature a 'custom-fit' technology, which activates with the press of a button. The Lightform tech, dictates the perfect mold of thebud in your ear. These earbuds will be available in retail starting this October, with the markets of North America first. 
Blue Sona XLR Microphone, Litra Beam Desktop Key Light
Presented by Logitech for Creators, these products can work together to create studio-quality content, with superior sound and lighting qualities for your videos. If you are a gamer who streams content, be sure to check their press release out for more information. 
Logitech G Astro A 30 Wireless Gaming Headset
Featuring a 40mm audio driver, detachable boom microphone, and 2.4GHz wireless and Bluetooth, it is their latest high-end headset, for gaming on the go. With a suggested retail price of $299.99 USD, it goes live for purchase in North America this October.