Assassin's Creed soon to bring back multiplayer experiences- Project Invictus revealed by Ubisoft; Find out what it is & more
Megha Murty
UPDATED: October 28, 2022 21:35 IST
Multiplayer experiences that are not limited to a maximum of 2 or 4 players are set to return in Assassin's Creed after more than a decade- announces Ubisoft. Find out more details on Ubisoft's latest reveal- Project Invictus, right here.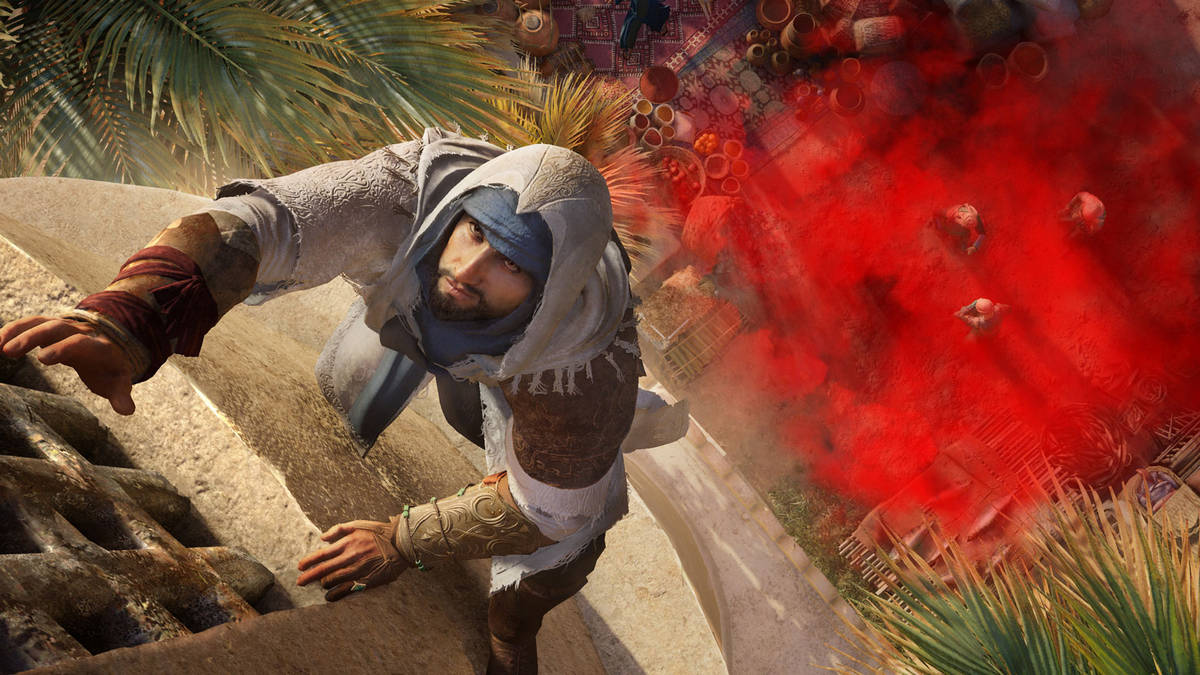 Assassin's Creed continues to be a fan-favorite franchise for quite a while now. The last big update(s) from Ubisoft on that note, came at the Ubisoft Forward with the much-anticipated reveals of Assassin's Creed Mirage, amongst other new projects. And now, Ubisoft has just launched its Earnings Report for the first half of its fiscal year 2022-23. Assassin's Creed has emerged as one of their best-performing IPs, followed by Tom Clancy's Rainbow Six Siege. But that's not what we're here to tell you. The big news is that Assassin's Creed's long-missing, and much-loved multiplayer mode, is finally set to make a comeback. Here's more. 
Assassin's Creed- Latest Announcement
Multiplayers are coming back
Ubisoft has officially announced that they're going to bring back the multiplayer mode that we experienced in the first few games. As per their statement, "a team, including For Honor veterans, is currently working on bringing back multiplayer to Assassin's Creed". Ubisoft has codenamed it Project Invictus for now. It'll reportedly enter the franchise as a "standalone experience through Infinity". 
What is Assassin's Creed Infinity?
The concept of Assassin's Creed Infinity was officially introduced to us at the Assassin's Creed Showcase, held last month. Infinity was till then rumored to be a highly ambitious project to launch after Assassin's Creed Mirage. However, Ubisoft Forward revealed that Infinity is like a hub, or a platform, and not a game as it was presumed to be. Creator and producer of the franchise, Marc-Alexis Cote explained that Infinity "will unite all our different experiences, and our players together in meaningful ways." It's almost like they are building a real-life Animus, or in simpler words, just a multiplayer experience, as was confirmed at the same time by Cote. He said, that "standalone multiplayer experiences" will be connected and introduced to the franchise through the Infinity Hub.  
The last of the multiplayers that we saw in Assassin's Creed was back in the fourth mainline installment from 2013, Black Flag. However, it has been highly popular amongst players because the concept of stealth is supposed to feel more real when you play against real people. They can be unpredictable, and the stakes get higher. Point is, multiplayers are finally coming back to Assassin's Creed, and the ball has been set rolling. If Infinity is indeed to launch right after Mirage, it can only take as long as 2024. But more on that later, as and when reveals come in.