Top 10 Gaming News of the day: February 3, 2023
India Today Gaming
February 03, 2023 10:00 (UPDATED: February 03, 2023 10:00 IST)
Here's the latest news from the gaming and esports world.
1. Asus provides a sneak peak into the ROG Strix Scar 18 and Zephyrus M16
Asus revealed a plethora of new products from their ROG and Zephyrus line-up at the CES 2023 held earlier in January this year. India Today Gaming got a chance to see both devices up close and personal. ROG Strix Scar 18is the first 18-inch ROG laptop featuring the Nebula Display. The ROG Zephyrus M16 packs a RTX 4090 and Intel 13th Gen i9 CPU.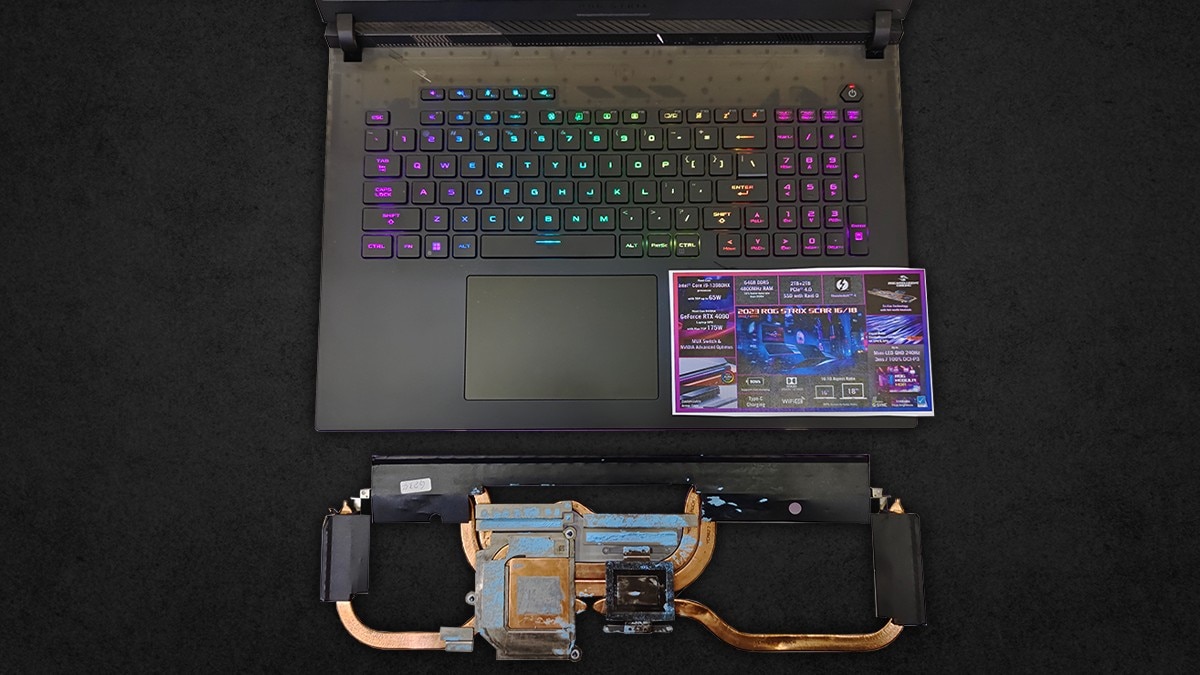 2. A new Nintendo Direct could be showcased next week, as per claims
Giant Bomb reporter Jeff Grubb reported that a new Nintendo Direct presentation could take place in February. "Everything I'm hearing—and it's all just sort of reiterating it—it continues to be the week of February 6," he said. Grubb added, "Over and over and over again, every little detail I get is, basically, a week from now we should begin hearing about all this stuff." 
3. Sony confirms PS Plus Collection library will be removed in May
Sony has announced that all 19 PS4 Games that were made available to PS5 users who had PS Plus, will no longer be available through the PS Plus Collection library. This library will no longer exist after May 9. Players who claim all 19 games can still access these games after that as long as they are PS Plus subscribers. 
Here's the list of PS Plus Collection library games: 
God of War
The Last of Us Remastered

 

Bloodborne
Fallout 4
Mortal Kombat
Uncharted 4
Ratchet and Clank
Days Gone
Until Dawn
Detroit
Battlefield 1
Infamous Second Son
Batman Arkham Knight
The Last Guardian
Resident Evil 7
Monster Hunter World
4. Tomb Raider Reloaded releasing for mobile on Valentine's Day
Tomb Raider Reloaded will be released for Android and iOS on February 14. This roguelike game is already available for pre-registration on Google Play Store. Players who pre-register will earn Lara Croft's iconic dual pistols in a gold version. There will also be a separate version on Netflix. That game will have no ads or in-app purchases. 
 
5. EA has reportedly cancelled Titanfall Legends, codename for a single-player game 
As per the reports, this project was cancelled by EA along with the cancellation of Apex Legends and Battlefield Mobile. This project was being led by creative director Mohammad Alavi, the genius behind Apex Legends' narrative and known for creating epic Call of Duty Modern Warfare 2 missions like 'No Russian' and 'All Ghillied Up'. 
6. New PS5 beta system update adds Discord voice chat and VRR for 1440p
A new beta system update for the PlayStation 5 is adding Discord voice chat feature and it will allow users to directly connect to the voice chat through their console. They've also added Variable Refresh Rate (VRR) support for displays which supports 1440p resolution. Sony is currently sending invites for this update to beta testers in US, UK, Canada, Japan, Germany and France.  
7. SpongeBob SquarePants: The Cosmic Shake features localised language, voiceovers and more for India
The game from THQ Nordic is the "first international PC and console game to feature Hindi voiceovers, subtitles, and user interface," as per claims from the publisher. SpongeBob SquarePants: The Cosmic Shake will have 7 different locations like Wild West Jellyfish Fields and Halloween Rock Bottom for players to explore. There's also "SpongeBob's permanent companion BalloonPatrick" accompanying the player, as per THQ Nordic.
8. Googly, a new gaming hub for Indian gamers, has been launched
Googly has arrived in the Indian gaming sector with a lot to offer for esports enthusiasts and gamers. Googly CEO Shubhodip Pal told India Today Gaming earlier that "our mission is to pioneer a 'multi-gaming platform' across different devices with advanced features to engage game enthusiasts and democratise the gaming ecosystem by building the largest community of gamers in India." 
9. Sony increases PS5 shipment expectation for current quarter
Sony's PS5 shipments reached 12.8 million in the first three quarters of Sony's FY2022. Sony earlier claimed that they'll sell 18 million units by the end of the current fiscal year. This means that Sony will have to sell 5.2 million more units by March 31 to achieve that target. Interestingly, Sony looks confident and has increased the PS5 sales forecast to 19 million.  
10. Witcher 3 new update improves ray tracing on PC and consoles
 
CD Projekt Red have released a new update for Witcher 3 which brings several quality of life changes as well as bug fixes to the next-gen game. Patch 4.01 "improves the overall stability and performance of the game on next-gen consoles and PC, and brings various fixes to all platforms," said CD Projekt Red. The update improves screen space reflections and ray tracing mode for PlayStation and Xbox.